ONE YEAR. TEN DAYS. INFINITE POSSIBILITIES.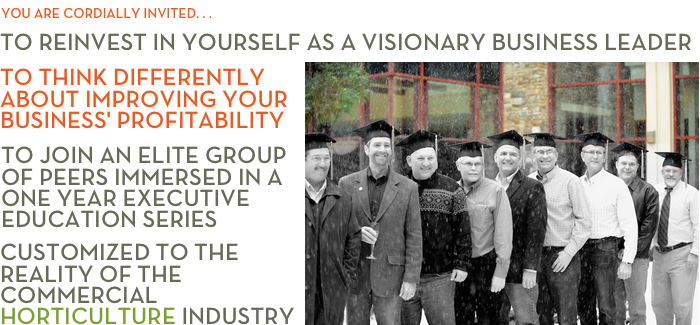 Executive education tailored to the realities of your business.
Markets are changing with amazing speed as rapidly evolving technology redefines our world. This environment presents powerful opportunities for the green industry.
Are you well-positioned to capitalize on them? Now is the time to shift your perspective, roll up your sleeves & take your business to the next level.
EAGL will. . .
Challenge your thinking
Build on your current decision making foundation
Connect you with a network of like-minded peers
Develop new strategic frameworks
Drive business growth & profitability
Now's the time to invest in your future: